https://www.newsweek.com/flat-earther-covid-conspiracy-theorist-lawsuit-dismissed-1585362
"A conspiracy theorist has had his lawsuit against the government of British Columbia (BC), Canada, dropped by the courts.
Makhan "Mak" Parhar was arrested in November 2020 and spent four days in jail for allegedly breaching the terms of a government COVID Quarantine Act.
Police said he had "refused to comply" with the rules and had left his home despite being told to self-isolate."
https://tv.gab.com/channel/flatearth/view/gravity-fail-in-the-space-station-6083dce3e8c546d01d45853b
https://www.nny360.com/news/jeffersoncounty/trial-begins-monday-for-watertown-man-accused-of-removing-gay-pride-flag/article_fc4a0353-1378-5ae2-8f3c-1fad722bd216.html
FED EX SHOOTER WAS A BRONEY
"
19-year-old Brandon Hole's since-taken-down Facebook page appear to indicate he was a member of the "Bronies" community — a group of mostly adult men who are extreme fans of the kiddie toys and animated television show, the Wall Street Journal reported.
Some members are sexually attracted to the characters, while the group also has allegedly displayed far-right tendencies.
"I hope that I can be with Ap­ple­jack in the af­ter­life, my life has no mean­ing with­out her," Hole wrote on his Facebook page at 10:19 p.m. Thursday, less than an hour before his rampage began, the outlet"
https://babylonbee.com/news/nasa-frantically-building-real-moon-for-elon-to-land-on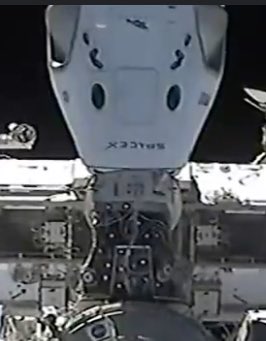 INTERNATIONAL CLOWN CAR
https://www.google.com/url?rct=j&sa=t&url=https://www.fox35orlando.com/video/925641&ct=ga&cd=CAEYAioUMTE4ODI3MjEyMzExMzI4NTAwNjEyGjk4MDVkNzIzYzMzYThkMDQ6Y29tOmVuOlVT&usg=AFQjCNF5Uzvkg3KNIGh6OzVMKHz6nnDpuw
"Apophenia (/æpoʊˈfiːniə/) is the tendency to perceive meaningful connections between unrelated things. The term (German: Apophänie) was coined by psychiatrist Klaus Conrad in his 1958 publication on the beginning stages of schizophrenia."
https://www.scoopwhoop.com/Signs-In-Popular-Culture-That-Predicted-The-911-Attacks-Before-It-Actually-Happened/
https://tunein.com/embed/player/s211941/