NBA Fraud Proven by LeBron James Beating Kareem Abdul-Jabbar's scoring record
Take a look at the score, his age, the coincidental timing, and Kareem Abdul-Jabbar stepping out with a "33" on his shirt, and you'll likely agree that some aspects of the NBA are definitely rigged.
Considering these and the following coincidences is it not a bold claim to say the NBA is rigged? If you find it inconceivable, then Big Brother controls your mind and you can't think for yourself:
LeBron James, 38, four-time NBA champion beat Abdul Jabbar's old record of 38,387 when he scored his 38,3088th point.
Again he's 38 years old.
This was the 38th day of the year.
He scored 38 points in that game
He was wearing a 666 shirt: two on the front, one on the back, which he displayed when he bowed following the record-breaking point.
The record by Kareem Abdul-Jabbar was 38 years 308 days old.
LeBron James was born 38 weeks after that record was set.
Sports are scripted in the same way the news is. Sure the athleticism is real. They are actually playing the game. Just as there is real news reporting and certainly not everyone in media takes part in psychological operations. But there is a point where the real and the fake merge. That line divides the believers in the mass deceptions from the perpetrators.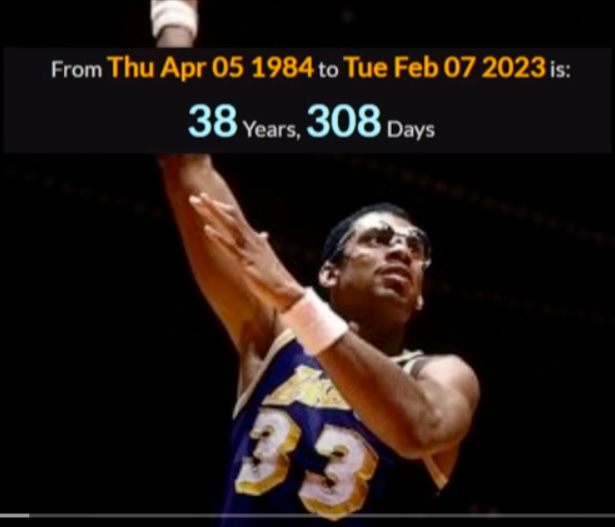 Conspiracy theorists and genuine seekers of truth attempt to cross that line but are generally pushed back by shame, personal attacks, censorship, and fear of going too far.
The enormity of the claim is what beguiles most into not contemplating the deeper implications of this kind of in-your-face ritualistic mockery.
Thank you for subscribing. Join us at InfinitePlane.Live for the live discussion on this and other topics.
Tim Ozman,
IPR Host